CityBee Roadgames is coming soon!
February 4, 2022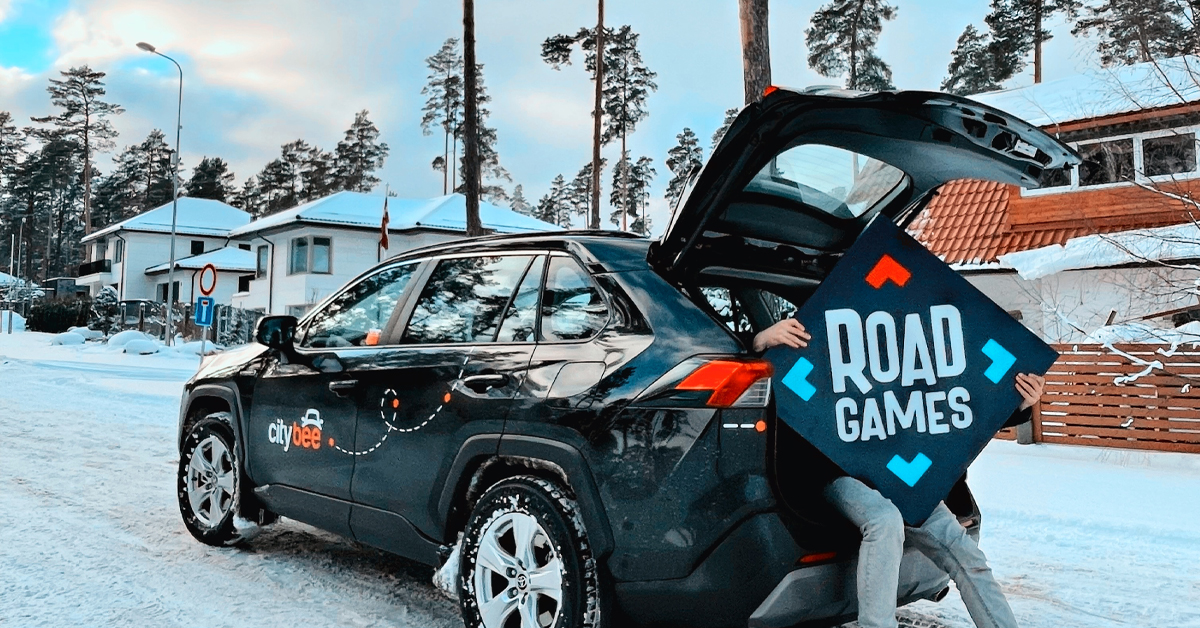 Playing games, guessing riddles and going on adventures… Is this the way how you can describe yourself to others? Together with Roadgames, we have gathered various prizes, challenges, contest and the opportunity to compete with others!
While something bigger is coming up, play any Roadgames game with a 20% discount until February 7, with the code BZZLV + receive a 20% discount for the trip if the game is played with CityBee 🚘🐝 Before the end of the trip in which you play the game, call the customer center, they apply a travel discount.
In addition, you have the opportunity to play in one of the Roadgames games with CityBee for free!
With Roadgames a day full of adventures is guaranteed!
But don't forget – the roads may be icy and the rules must be followed! 🚨🙏